In this section, you can configure the default settings for the Subscription Suite's integration with Zuora. These settings are dependent on the activation of some limited availability features in Zuora.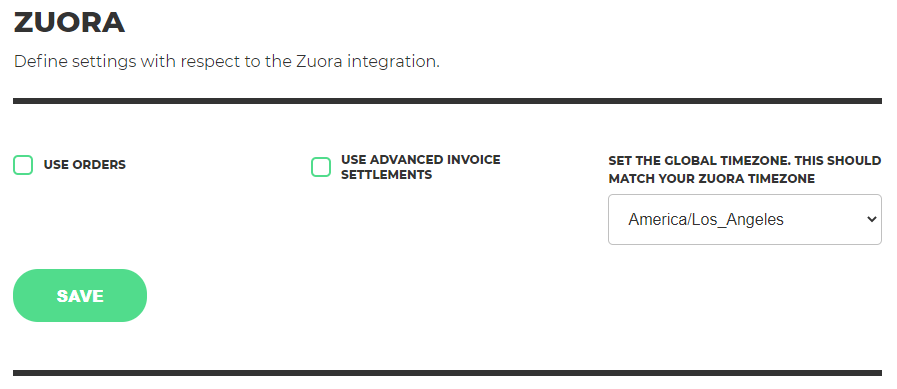 Use Orders: If you're using Zuora's Order feature you need to set this checkbox. Details can be found in Zuora's Knowledgebase.
Use advanced invoice settlement: Set this checkbox to use Zuora's Invoice Settlement feature. Details you can find in Zuora's Knowledgebase.
Set the global timezone. This should match your Zuora timezone: For reporting, tracking and debugging the keylight Subscription Suite and the connected Zuora account should use the same timezone. Configure here to the same time zone as configured in Zuora.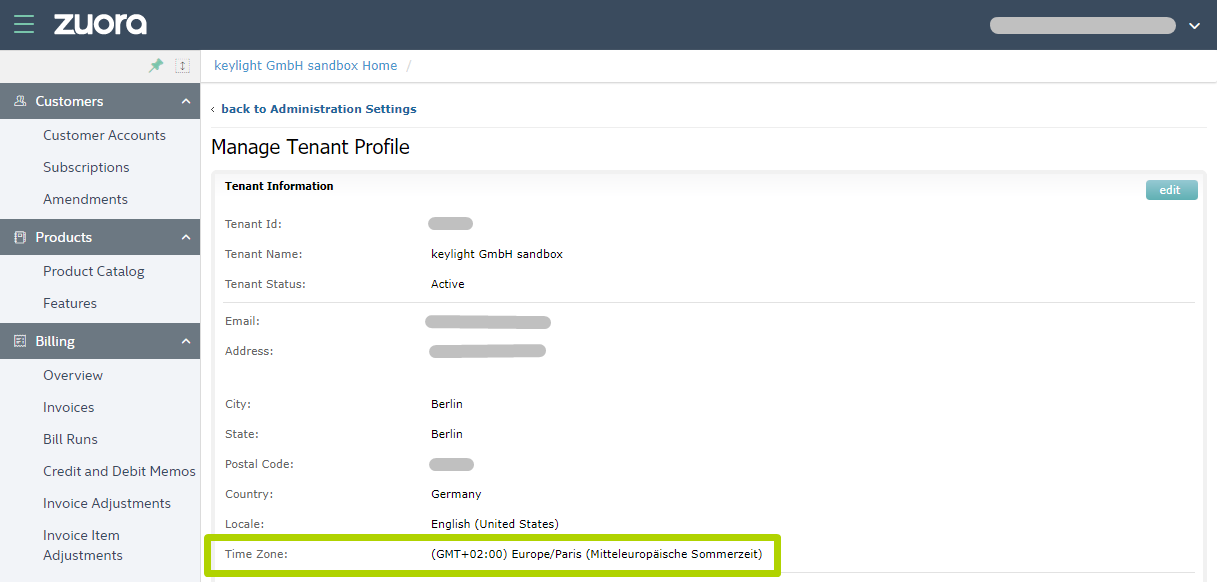 Click on Save to store your changes.