First, you'll need to create a custom App in Salesforce, see how to do that here.
Then, enter the Salesforce credentials that should be used to connect to Zuora and Salesforce.
Host is SFDC URL (use xxxx.salesforce.com and not the lightning url even if you have lightning enabled)
SFDC Username and Password (you may need to concatenate your password and security token e.g "Pass2020!securitytoken" )
Customer Key Connected App = Connect App Client ID (from the custom app)
Connected App Secret Connected App = Connected app Secret (from the custom app)
NOTE: Generally it is recommended to create a dedicated API user with a secure password. Try to avoid changing the password afterwards, since this would break the connection to the suite.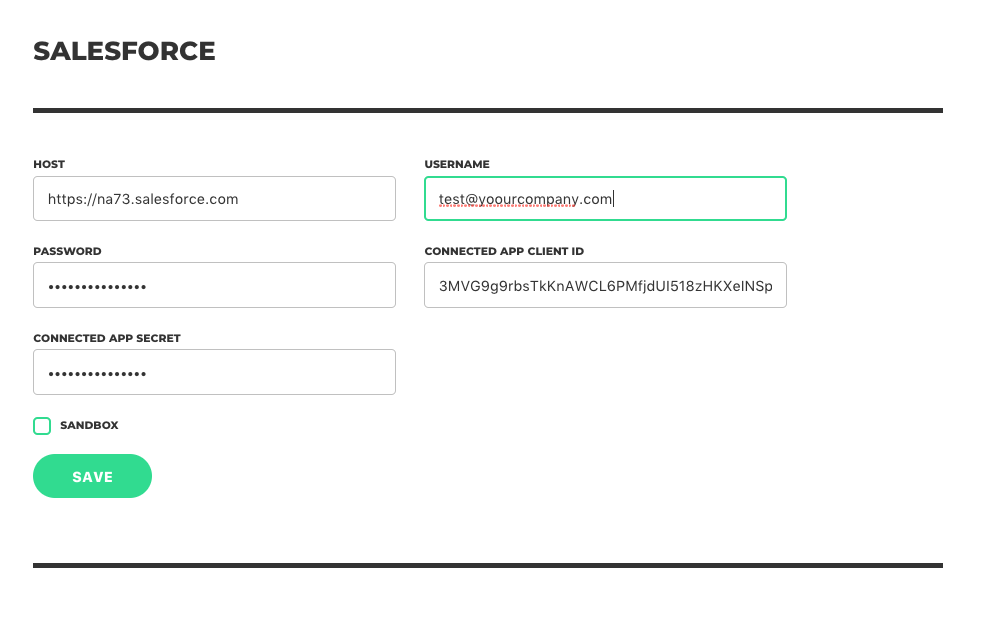 If you are connecting to a Salesforce Sandbox, don't forget to tick the check-box.