In the Styling section you have control over the look and feel of the components to match your corporate design. It takes only minutes to make the subscription suite fit your existing corporate design or to come up with something completely new.
There are 4 basic steps:
Colors
Logo
Shapes
Typography
Colors
Add your CI colors here as hex or RGB values and publish changes to see the results immediately! BikeShare has a great Red and Black look with a light grey background.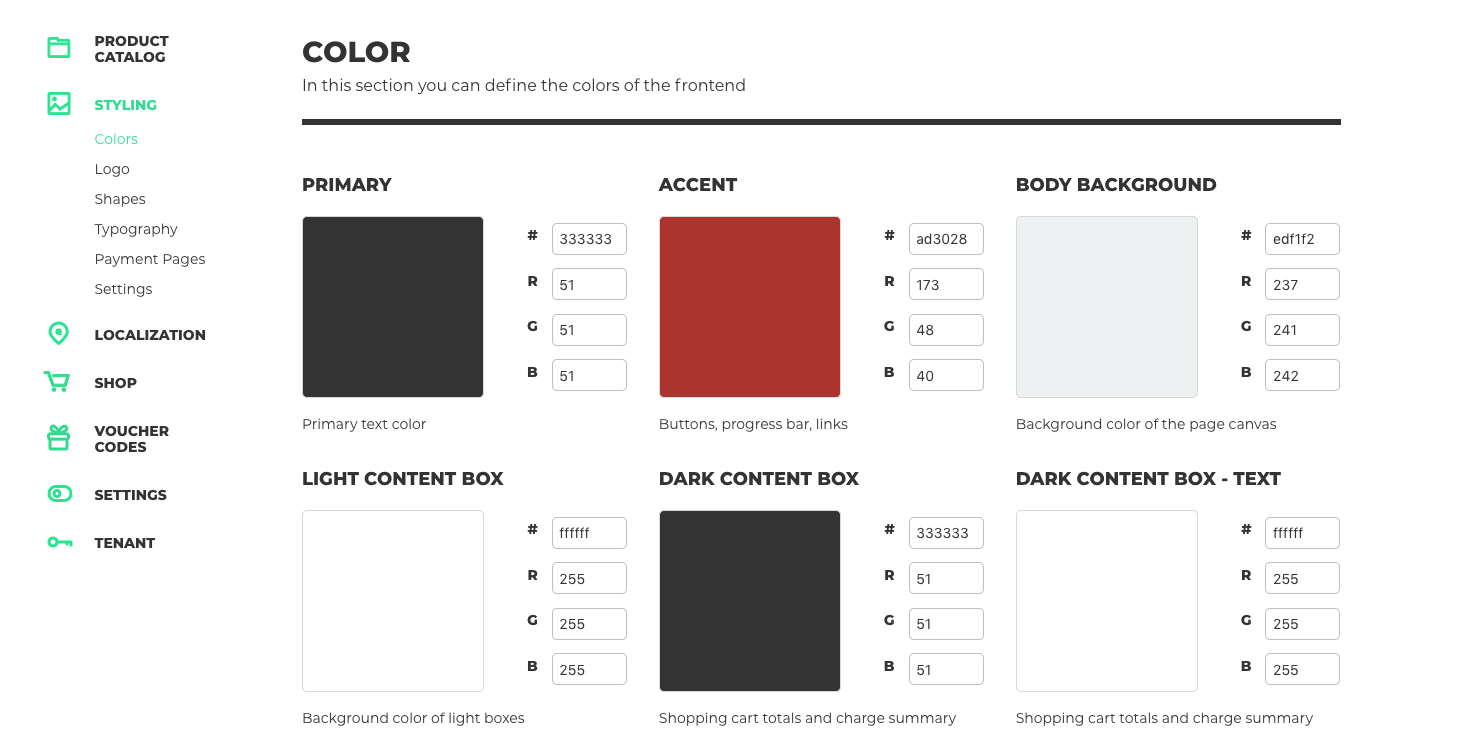 Logo
Just drag and drop to upload your logo: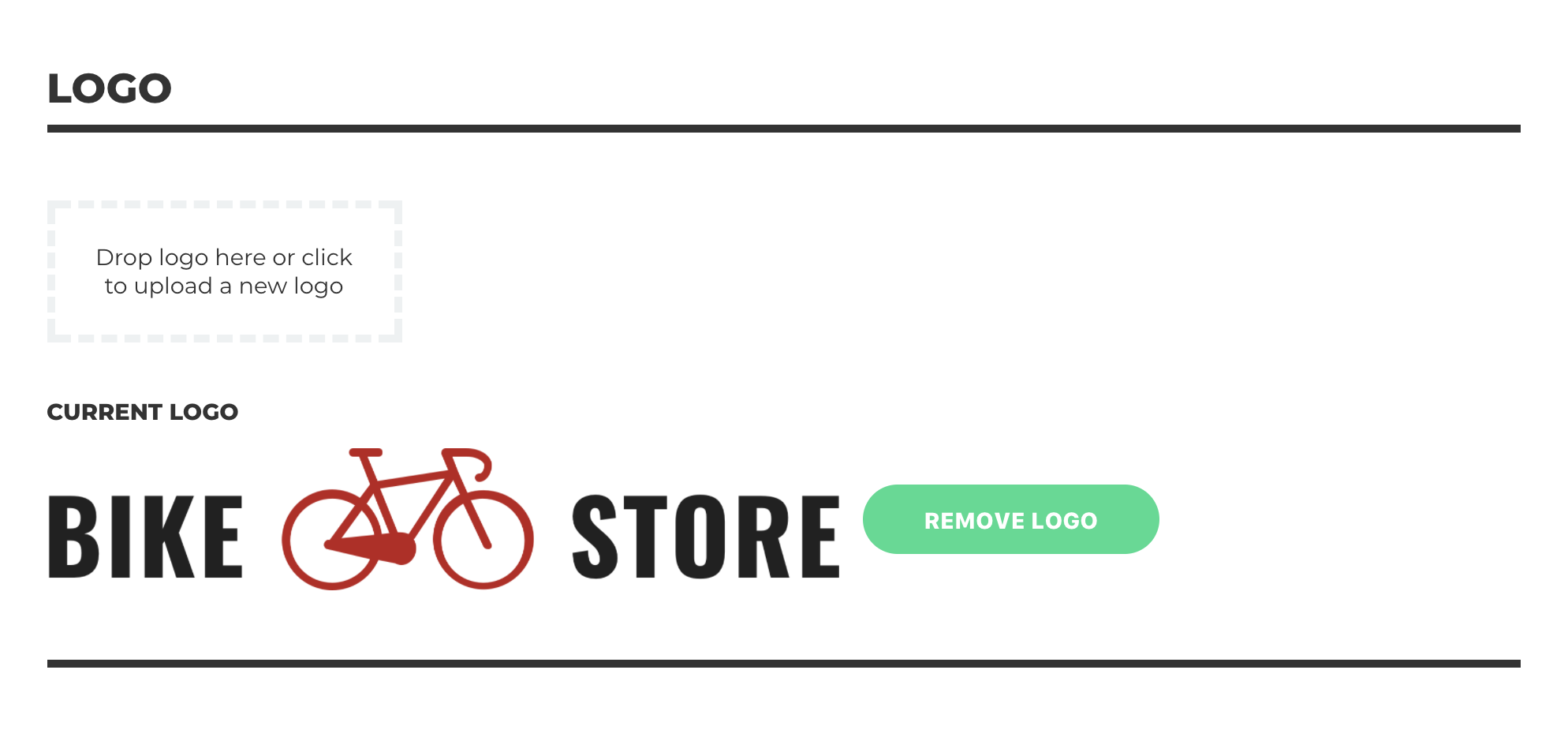 Shapes
Define the styles for boxes, buttons and input fields here. BikeShare has slightly rounded corners with a 5 px radius.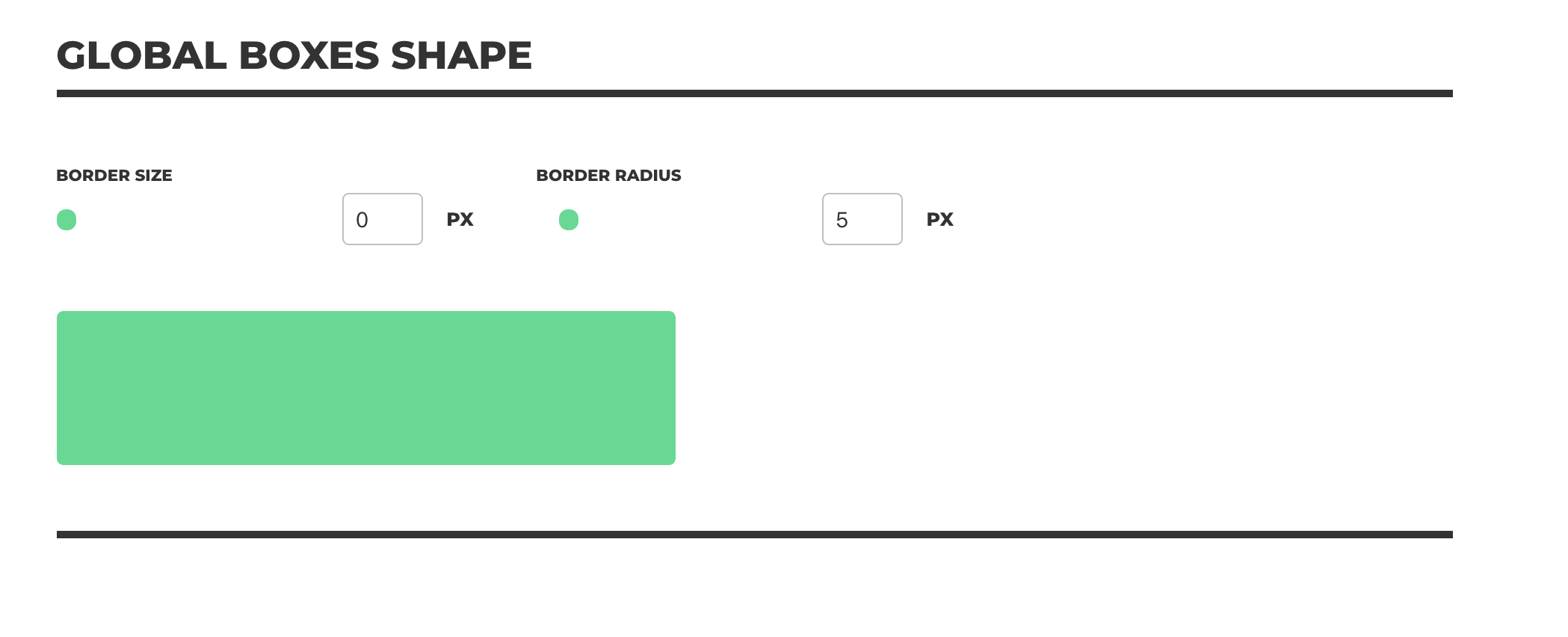 Typography
Find the perfect font that matches your CI and configure how text is formatted. You can even see a real time preview.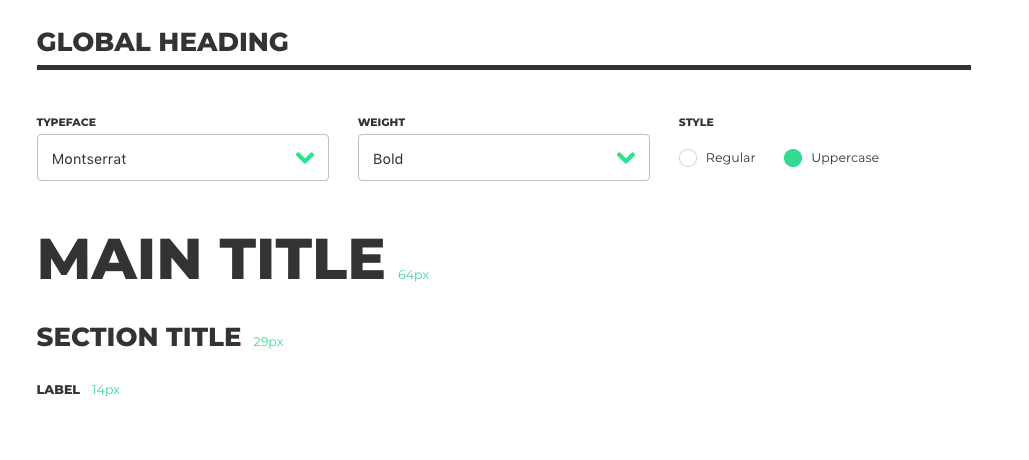 This is the final result: